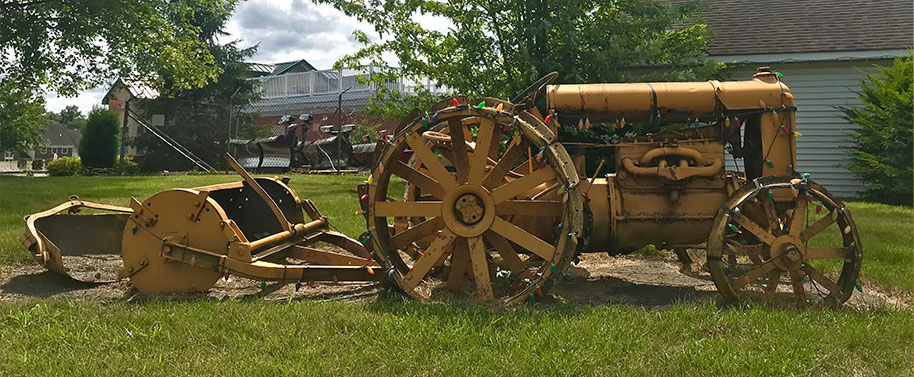 Mr. Scott Cornell
A.H. Cornell
2362 York Road
Jamison, PA 18929
Dear Scott,
Thank you so much for a terrific job in paving our driveway. We are extremely pleased with the quality of the work, ease of the entire paving process, and professionalism that you and your crew displayed.
My husband and I have lived in Bucks County for the past 13 years. We often see your A.H. Cornell trucks working on major road and construction sites throughout Bucks County. In spite of the fact that our driveway was clearly a small job, your employees all made us feel that we were your most important customer.
When it was determined that some additional work was needed beyond the original quote, your dedication and commitment to doing the job right was paramount. We appreciate that you made sure that our driveway was absolutely perfect.
A month has now passed since the paving and I am pleased to report that the job was first-quality. Some of our neighbors who used other paving companies have had poor water drainage and have had scuff marks and imperfections appear on their driveways. We have had none of these problems.
Please extend our thanks to the Cornell Team for a job well done.
Sincerely,

Doug and Linda Raitt
---
Scott Cornell A.H.
Cornell P.O. Box
311 Jamison,
PA 18929
RE: Brickyard

Scott:

I would like to thank you and everyone at Cornell for a great job at the Brickyard. I know it was tougher than most, but you guys got it done and got it done ahead of schedule. It has been a pleasure working with A.H. Cornell for the last 20 years, and we look forward to working with you more in the future.

Sincerely,

Michael C. Meister
---
December 30, 2016
A.H. Cornell and Sons Inc.
2662 York Road
Jamison, PA 18929
Dear Craig Corneil;
The membershin of the Hartsville Fire Co. No. 1 Inc. would like to acknowledge the work that was provided by your company. We are grateful for you donating labor and equipment in the building of a pad site for our Pole Barn Project at a cost of $5,000.00. Without your assistance we would not have been able to complete this project.
Hartsville Fire Co. No. 1 Inc. has a 501-C-3 tax status; your donation may be a deduction for tax purposes.

Thank you for your generous donation.
Sincerely,
Edward A. Pfeiffer
President
Hartsville Fire Co. No. 1 Inc.
---
Dear Dan,
Just wanted to send you a belated note of thanks for the fantastic Christmas basket you all sent to our corporate office. I also want to thank you and your family for the great job you all did for us at the EZ Storage Warrington Project. We are always looking for conscientious, quality driven contractors, and A.H. Cornell is definitely "best in class.".
We look forward to working with you all again soon.
Best,
Bill
William Nolan
Nolan Capital