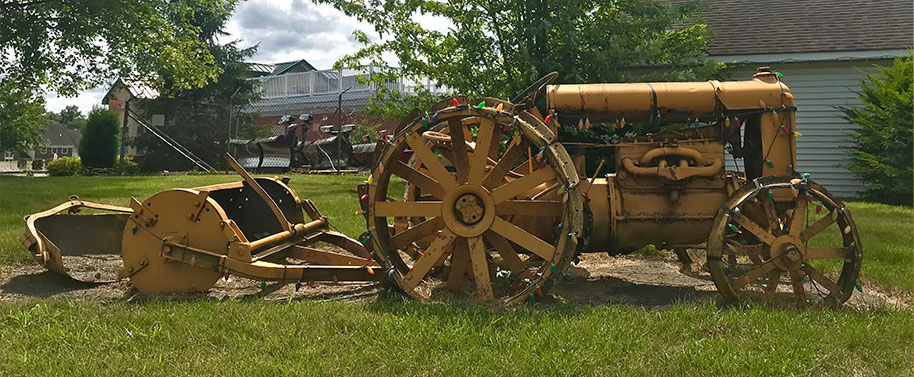 Alvin H. Cornell, Sr. established the company in 1954, plowing small gardens for homeowners. Then he was asked to plow an area for lawn and seed. To accomplish this, he mounted an used snowplow onto the front of his Farmall 100 Tractor and used a York Rake. This evolved over the years, Alvin Sr. and Alvin Jr. went on to grade over 2,000 home lawns.
As time went on, Alvin Sr. and Alvin Jr. purchased a backhoe and started digging foundations for home additions. Subsequently, Alvin Sr. received contracts from commercial contractors and excavated the foundations for the G.E. Building in King of Prussia, Pa. and the Federal Express Building in Philadelphia, Pa.
The business was incorporated in March of 1973. At that time, the company started buying track type bulldozers and front-end loaders. By purchasing this type of equipment, the company was able to expand their capabilities to moving large amounts of soil and excavating residential basements and commercial buildings. At this point in time, we started doing our own paving. We began paving driveways and parking lots while still continuing to grade lawns.
In March of 1980, Alvin Sr. passed away while donating his time and loader to help prevent Delaware Valley College's barn from re-igniting, following the initial fire.
Alvin Jr. continued to work in his father's legacy by expanding the business to include industrial sites, parks, and schools while still continuing to work on residential projects. A.H. Cornell handles the entire process: site preparation, installation of underground utilities, water, sewer, sanitary, and storm. We continue the project by grading and seeding the retention basins and in the final phases of the project, we do installation of concrete curbs, sidewalks, and asphalt paving.
Currently Alvin Jr.'s wife of 57 years, two sons and daughter, as well as his grandchildren, all work in the family business along with 45-50 loyal employees.